Any trip to Vietnam, is not complete without experiencing the Mekong Delta region in the countries south. The Mekong river is one of the worlds largest (10th longest in the world), and the waterways of the delta are teeming with activity. Even on a short journey through the region, lasting only a few days, you could really get the feel for life in the delta. The river is the life blood to many, with the constant passing vessels carrying food and goods, that will no doubt be sent to the four corners of this amazing country.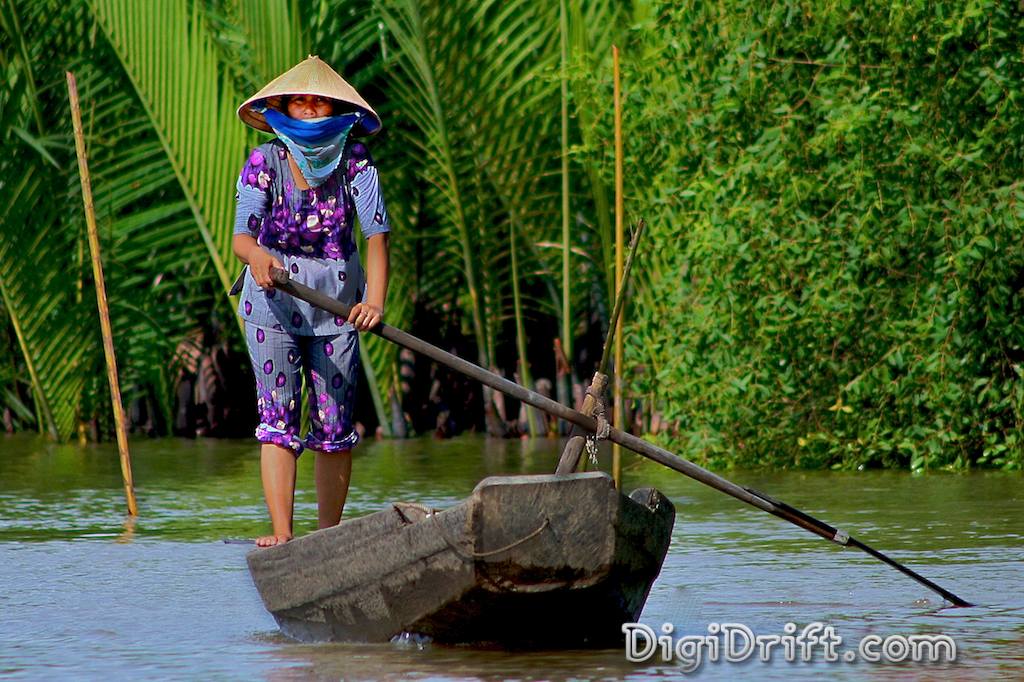 All photos in the 'Image of The Week' series are protected under the 'Creative Commons' licence as detailed below. You are free to copy and distribute this reduced quality image as you wish, as long as the image itself is used for non commercial use, remains unaltered, and with a link back to this site.
I am by no means a professional photographer, but I believe some of my images are worthy of sale. Traveling the world is an expensive hobby, so If you would like to purchase this image then please click the corresponding tab above, and you will be presented with a series of options through the 'FotoMoto' service. The image displayed above, is a reduced and highly compressed JPEG. All licensed images made available for download, are supplied in full high resolution TIFF format. All prints are also created from these full resolution images, without watermarks.
DigiDrift – This Image by Jason Webb is licensed under a Creative Commons Attribution-NonCommercial-NoDerivs 3.0 Unported License
This Image Was Captured At The Following Location