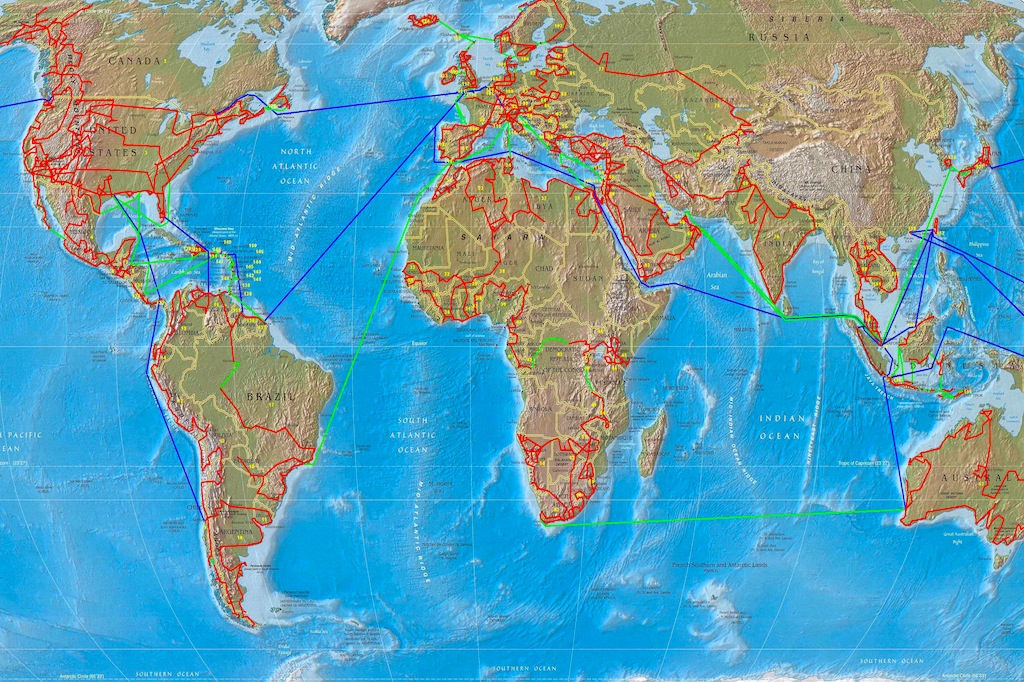 On the 18th of October way back in 1984, Swiss couple Emil and Liliana Schmid boarded an Iceland-air jet bound for New York, leaving all of their worldly possessions in storage. Originally this journey was penciled in as a one year world tour, but the Schmid's soon discovered that one year was not going to be enough. You could say their end date has been blown out a little, as they've now been on the road in their 1982 Toyota Land Cruiser for the last 26 years. Their epic travels have them listed in the 'Guinness Book of World Records' for the 'Longest Driven Journey', and to date this odyssey has taken them through 168 countries, with a total distance driven of well over 640,000 kilometers.
Emil and Liliana Schmidt and Their Toyota Landcruiser
The Toyota Land Cruiser has been described as indestructible by some, but a journey as grand as this will kill any vehicle. In 2006 after a long debate and many an argument, the Schmid's decided against retiring the vehicle to the scrapheap, and replacing it with something newer. They managed to find a small workshop in the town of Miri on the island of Borneo, and completely rebuilt their beloved Land Cruiser, which they aptly describe as family.
The Land Cruiser Would Require A Complete Rebuild
The Schmidt's are now in their late sixties, and are currently making there way through the archipelago of the Philippines, and there's still no end in site to this incredible voyage. I've been following their adventures on and off, via their web site for a number of years now. Back In 2008 whilst I was on a short trip to Vanuatu, I spotted the all too familiar baby blue Toyota 4WD making its way up the main street of Port Villa. During the rest of my time there, I kept a keen eye out for them, as I would have loved to have caught up for a chat. It was a shame I never laid eyes on the vehicle again.
Emil and Liliana Were Faced With Many Obstacles Along The Way
I think there's no secret that Emil Schmid is a stats man, and the amount of information the couple have kept throughout their journey is staggering. I will post a link to their site so you can check it out after finishing reading here (you'll need a bit of time as there's a massive amount of information there). An unconventional statistic that I found interesting was that they've taken about 19'260 slides, 18'660 prints and 34'450 digital pictures, that calculates to one image taken for every 9 km or 15 minutes of driving time. The couple have also had 166 flat tires and consumed 31 batteries, 138 spark plugs, 22 air filters and 54 shock absorbers during the previous 26 years.
There's also and extraordinary amount of media interest in their voyage and as they visit each new country it seems the local media want an interview. The media page on their site is full of magazine and newspaper articles, as well as radio and the odd television interview.
There can be no denying that Emil and Liliana Schmid are suffering a serious case of Dromomania, and from this day forward are honorably inducted into the 'Dromomaniacs Society' here at DigiDrift.com.
Go to Emil and Liliana Schmid's web site of their 'World Record Tour' can be found here.