Whilst walking the streets and alleyways of the UNESCO World Heritage listed town of Hoi An, I ran into this very old woman. Her face was like a time line into Vietnam's last century. It was a hot day, so I decided to sit down in the shade for a break and have a bite to eat, when she approached me. She put her hand to her mouth indicating she was hungry, so I shared some of my food, and then asked if I could take her photograph.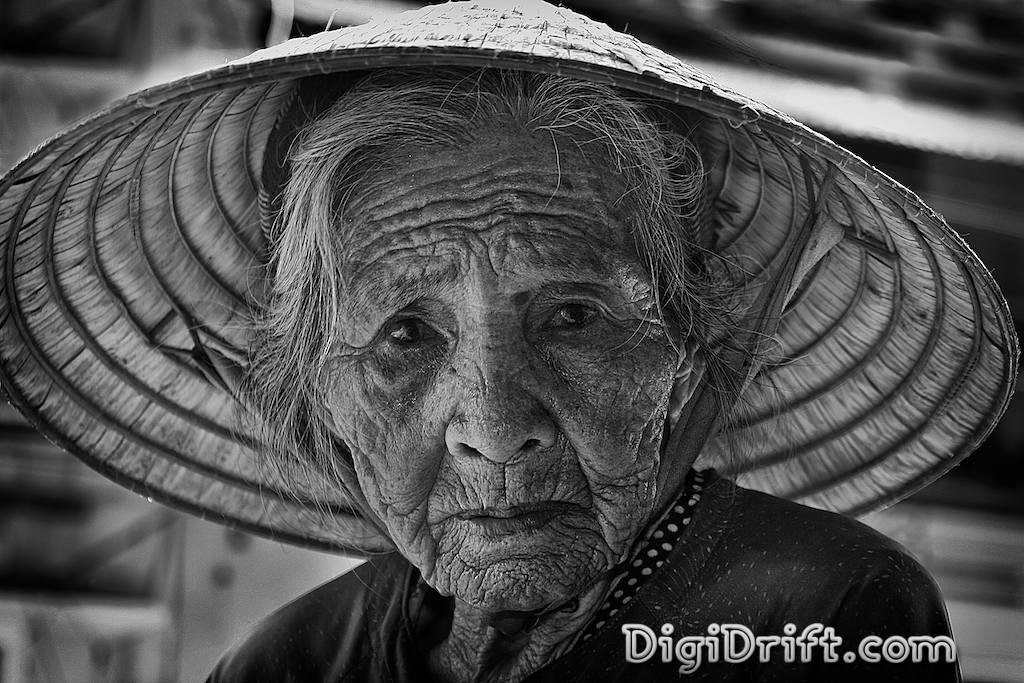 All photos in the 'Image of The Week' series are protected under the 'Creative Commons' licence as detailed below. You are free to copy and distribute this reduced quality image as you wish, as long as the image itself is used for non commercial use, remains unaltered, and with a link back to this site.
I am by no means a professional photographer, but I believe some of my images are worthy of sale. Traveling the world is an expensive hobby, so If you would like to purchase this image then please click the corresponding tab above, and you will be presented with a series of options through the 'FotoMoto' service. The image displayed above, is a reduced and highly compressed JPEG. All licensed images made available for download, are supplied in full high resolution TIFF format. All prints are also created from these full resolution images, without watermarks.
DigiDrift – This Image by Jason Webb is licensed under a Creative Commons Attribution-NonCommercial-NoDerivs 3.0 Unported License
This Image Was Captured At The Following Location